01.11.21
Accelerating Nyobolt's drive to supercharge the electric revolution.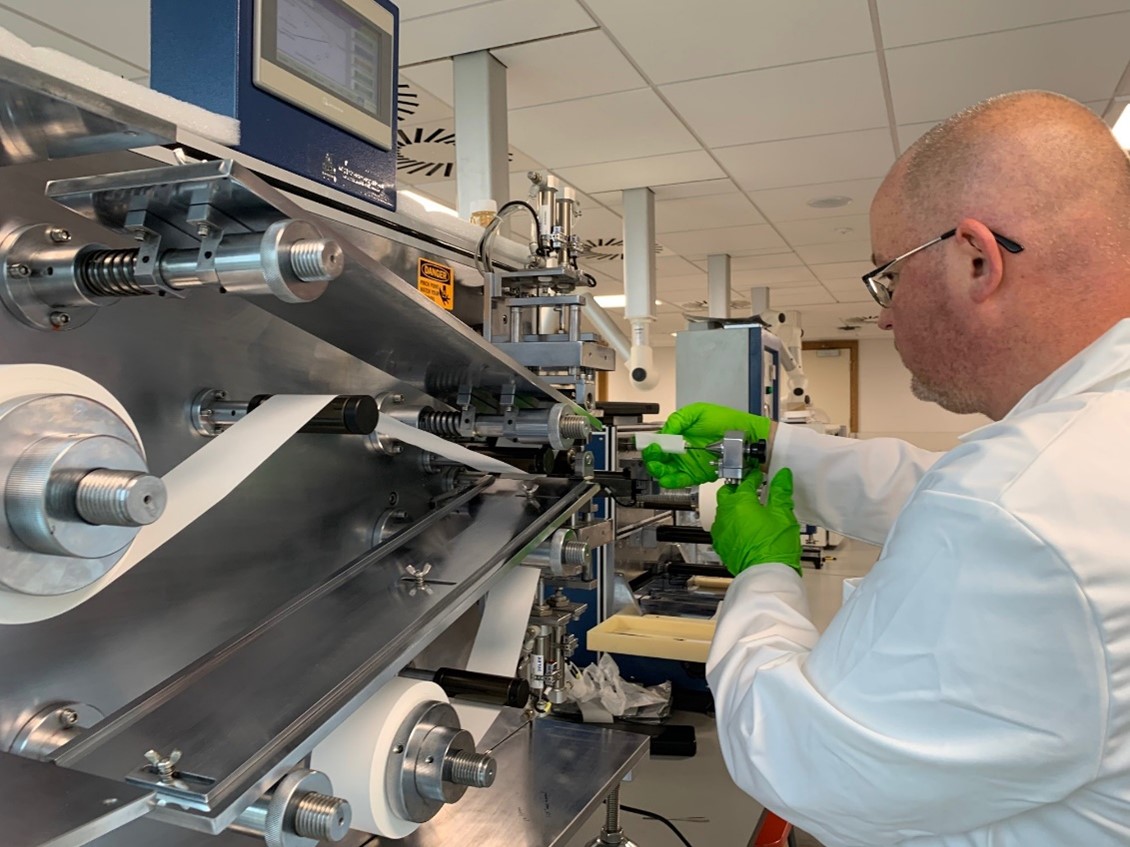 Lithium-ion battery cells with unparalleled fast charging capabilities are being scaled up through a Coventry University – Nyobolt Ltd collaboration.
The Problem
Current lithium-ion batteries can take several hours to recharge, and even the fast-charging of EVs takes over 30 minutes. With consumers seeing long charging times as a barrier to purchase, the need for faster charging and higher power batteries has never been greater.
By the numbers
Approaching 100
Industry-relevant cylindrical cells manufactured, capable of full charge in under 5 minutes, compared to an average of 30 minutes for fast charging to 80% charge for current EV batteries
Over 300 meters
Prototype anode processed using standard cell making equipment, demonstrating repeatability and scalability.
The Challenge
The founders of Nyobolt Ltd, including Prof Clare Grey, University of Cambridge and Principal Investigator of the Faraday Institution project on extending battery life, discovered and developed a new niobium-based anode material with unparalleled fast charge and high-power capability that could solve such problems. The company founded in 2019 has embarked on the journey to fully commercialise its technology.
Typically, new battery material discoveries are demonstrated in the laboratory using small coin cells but, whilst these can point towards future potential and help understand the underlying properties, demonstration in industrially relevant cells is essential. With this transition to larger and more representative cells comes challenges in both the quantities of reliable, consistent materials needed and in the development and manufacture of prototype devices. In these cells, challenges lie in adapting conventional electrode and cell design to the additional demands necessitated by higher currents, cell heating and novel operating conditions. Such challenges must be overcome for these cells to fulfil their promise of a step change in fast charging and the whole new class of applications that capability can create.