Industrial & robotics
As supply chains move to 24/7 operation, material handing equipment requires batteries that don't spend hours to charge. Our fast-charging, long cycle life batteries meets this urgent call, driving high productivity while reducing system costs.
Find out more
Minimal charging time
Charging time is reduced to less than 5 minutes – in ambient, refrigerated and freezer warehouses – meaning a significant increase in robot uptime and fewer robots to complete a job.
High cycle life
Cycle life is significantly longer than a typical lithium-ion battery, even with the extremely fast charging – so batteries last longer.
Enhanced safety
Fundamental battery design considerations combined with an industry leading BMS accurately monitors battery performance to reduce operational risk.
Specifications
Record uptime and cycle life
Ultrafast charging, combined with a longer battery lifespan, means improved productivity and reduced system costs.
Charge time
Ultra-fast charging times mean a threefold increase in uptime
Cycle time
Cycle life of more than 10,000 cycles means batteries last longer – reducing costs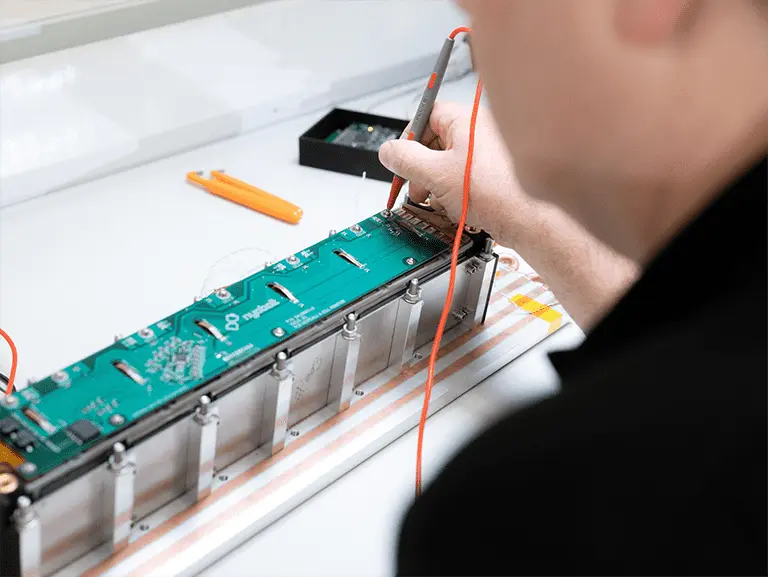 Keep in touch with our news