EVs & charging
Embrace the evolution of charging with our advanced Lithium-ion batteries. 6 minutes to power up, ensuring the wait is minimal and your journey continues.
Find out more
Cheaper and more sustainable
Smaller batteries enable energy efficient electric vehicles that are cheaper to buy and run, use fewer resources to manufacture – and are lighter, with better handling.
Charging at twice the speed
Charging in just minutes – at twice the speed of the fastest-charging vehicles on the road.
Longer battery life
Battery lifespan of more than 2,500 fast-charge cycles – enough to cover over half a million kilometres.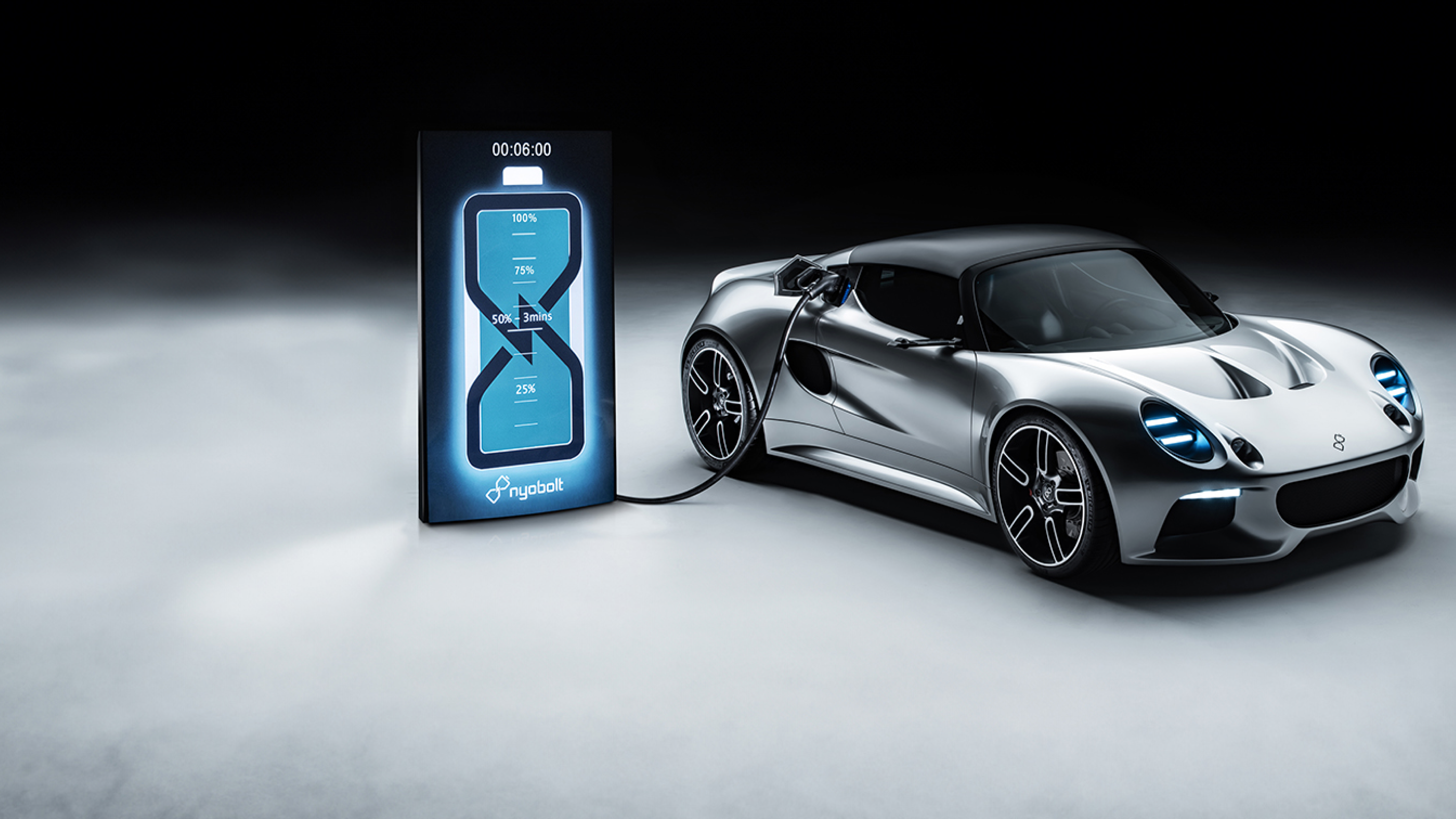 Specifications
Nyobolt's EV vision takes shape
The Nyobolt EV concept – developed in conjunction with design and engineering business CALLUM – illustrates the possibilities when it comes to combining ultrafast charging with high power in smaller batteries.
Charge time
Charge time of 6 minutes using a 350 kw charger.
Power and range
Battery pack of 35 kWh with a range of more than 250km.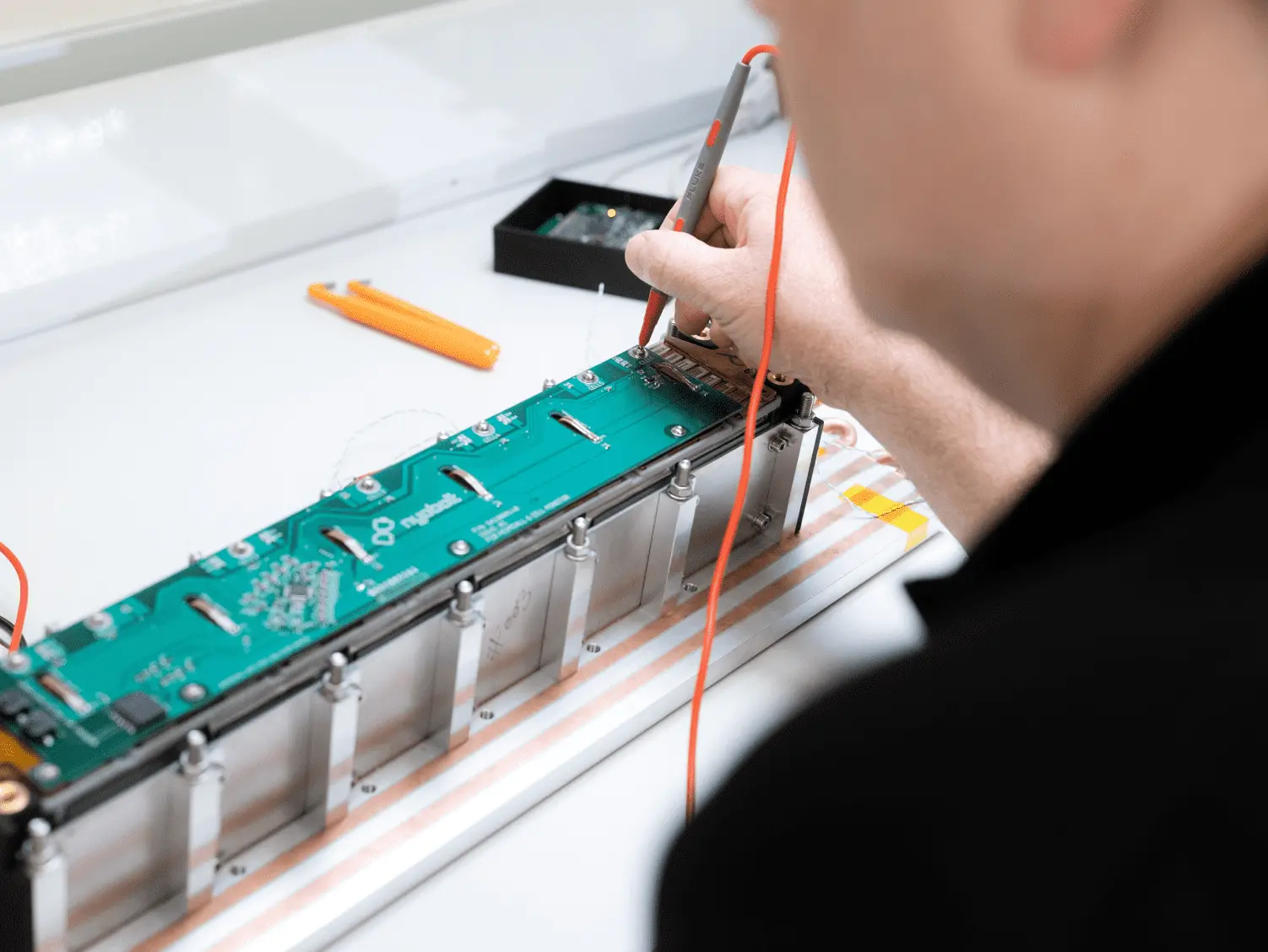 A new approach to battery technology
New materials, cell and pack designs and control software combine to give the Nyobolt EV concept a battery that is more powerful and efficient than ever before.
>2,500


cycles
Battery lifespan of more than 2,500 fast-charge cycles – covering over half a million km.
1,600


mph
The charging speed of 1,600 mph is more than double to fastest competitors.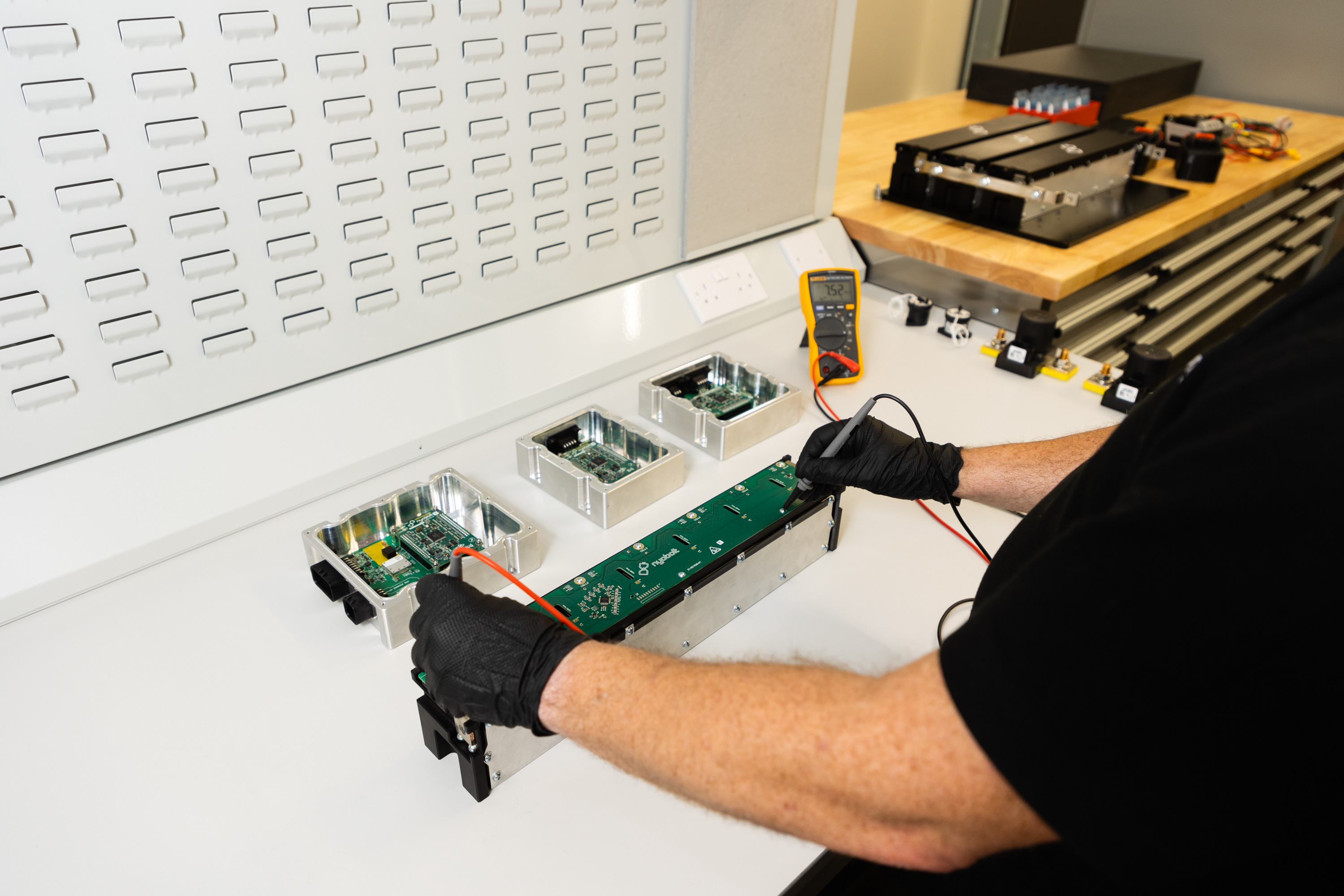 Mobile supercharging
The grid goes mobile – with instant rapid charging delivered wherever it's needed. Instead of limiting EV charging to a handful of parking bays, Nyobolt's mobile DC ultrafast charging technology, Bolt-ee, can reach a parked vehicle in any bay to deliver up to 100 miles of range in under 10 minutes – with class-leading cycle life.