10.09.21
Next-Generation Battery-Powered Automotive Powertrains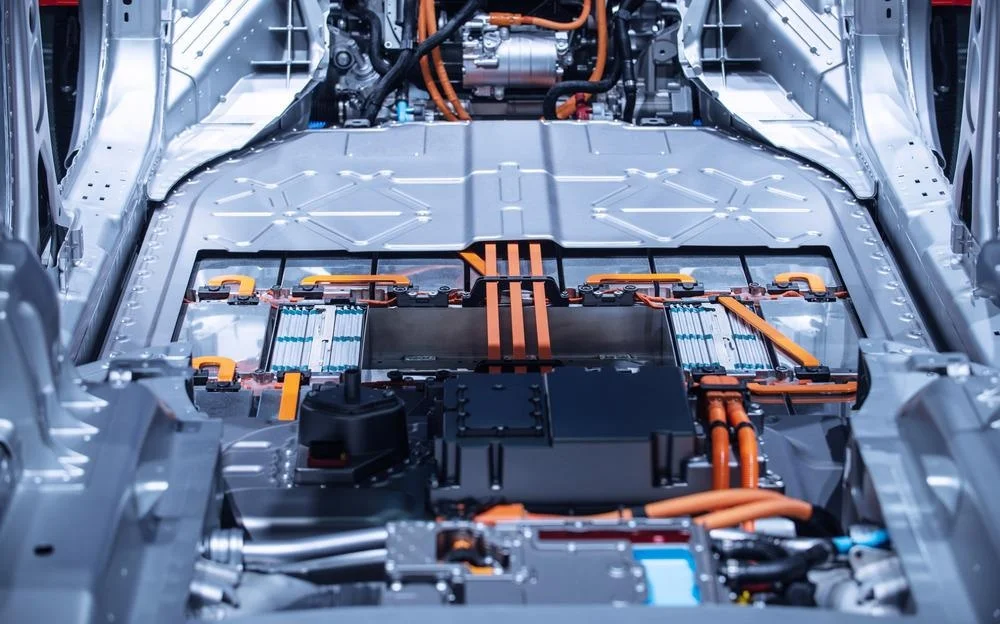 If electric vehicles are to become the first-choice option for consumers and companies, the battery technology used to power these vehicles must improve significantly. One positive step in that direction was the recent announcement of a partnership intended to develop next-generation, high-performance vehicle batteries.
The partnership between Williams Advanced Engineering and battery start-up Nyobolt will initially be focused on assessing current battery models. The companies will then turn their attention to refining and expanding on the most promising aspects of current technology. The latter stages of the partnership will be dedicated to marketing any new technologies.
What Will the WAE-Nyobolt Partnership Focus on?
From a technical standpoint, the WAE-Nyobolt partnership will be focusing on power density, cycle life and charging ability of electric vehicle batteries. According to reports, the companies will be focused specifically on developing batteries for motorsports, with a secondary focus on industrial applications. Some experts have speculated that the battery technology developed by this partnership could be used in aviation, but more generally, it will likely be appealing for any application that requires extremely high power or longer life than standard technology can provide.
Recognized for attaining record-breaking charging speeds with its battery technology, Nyobolt was founded in party by Clare Grey, a prominent chemist from Cambridge University in the UK. In 2018, Grey and her research team learned that niobium tungsten oxide could be utilized to drastically boost the performance and longevity of batteries.
To create Nyoblot, Grey partnered with Sai Shivareddy, who made a name for himself inventing cutting-edge supercapacitor and battery solutions. For many years, Shivareddy has set up and led international product development teams in the battery industry.
Charging Networks Being Planned for the Near Future
Better battery technology is only one piece of the puzzle when it comes to expanding the appeal of electric vehicles. If these vehicles are to become commonplace, it will require a much more robust charging network. Currently, many developed countries are taking steps to expand their networks.
In the UK, sustainable energy company Gridserve recently unveiled its plans to expand the nationwide Electric Highway network of charging stations for electric vehicles. Plans include the setting up of 50 high-power charging hubs.
Gridserve recently took control of the Electric Highway network from clean energy supplier Ecotricity. Now, the soon-to-be expanded network was renamed the Gridserve Electric Highway. Each hub will have 6 to 12 charging points with a capacity of up to 350 kW per point.
In addition to the charging hubs, approximately 300 fast charging points are slated for installation at service stations. Gridserve said it plans to cover 85% of the service stations along the country's motorways. There are also plans for 100 planned parks, which will be called Electric Forecourts.
While plans for brand new charging points have yet to be rolled out, Gridserve has put in new charging posts with at least 60 kW capacity at greater than 50 sites in the current Electric Highway network in the first six weeks since taking over the network.
In France, startup company Electra announced it raised nearly $18 million from venture capital and angel investors. The business said it plans to unveil 1,000 fast-charging stations by 2030, starting with a group of 50 to be implemented within 12 months. Electra said this round of financing will allow for the business to achieve its deployment goals in the cities of Lyon and Lille, as well as in the Ile-de-France region around Paris.
The charging stations will be totally financed by Electra, and are planned for set-up in supermarkets, shopping centers, hotels, and parking areas. The organization can offer a zero-investment model for entities that host charging stations, with organizations benefitting from additional customers and federal incentives.
According to a 2020 report, the current state of the French charging network is poor, with 68% of electric vehicle owners surveyed saying they were dissatisfied with public charging amenities.