05.03.21
2021's coolest UK female founders making huge impact in tech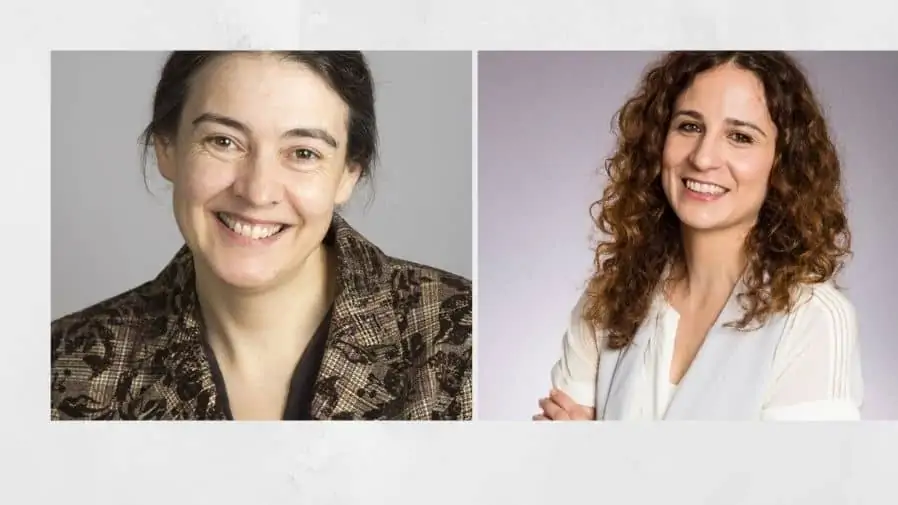 The Office of National Statistics' latest figures say that women now comprise 31% of the tech sector workforce.
While this might seem like a positive — it's a significant proportion of a male-dominated sector — progress has been slow. 
Indeed, since the ONS started collecting figures in 1997, there hasn't been any progress at all. From a high point of nearly 35%, the proportion of women working in tech declined to a low point of 27% in 2010. The tech boom, it seems, was not accompanied by a boom in equal employment practices.
And even if the progress of the last ten years continues, it will take nearly 50 years to reach equality. There is clearly much more to be done.
But who are the women already succeeding and leading the way in the tech sector?
Professor Clare Grey and Dr Giorgia Longobardi are, independently, looking to revolutionise how we power our devices.
Professor Grey is the co-founder of Nyobolt. The company has recently completed a £7.5 million funding round for their new battery. A world-leading battery material expert, their battery is fast-charging, high-power and with a long cycle life, freeing other technologies from the compromises they have to make with batteries.
Dr Longobardi, meanwhile, recently raised $9.5 million for her company Cambridge GaN Devices (CGD). Developing gallium nitride transistors that are more power-efficient, faster and smaller than their silicon equivalents. Their transistors can provide the computing power behind everything from chargers to huge data centres.
Helping us do business
Women are behind some of the most innovative businesses that power the way we buy and sell.
Fiona Roach Canning is the co-founder of Pollinate International. A worldwide business, it adds to SMEs existing payment services. Pollinate not only helping them process those payments, but to better understand their customers and enhance their service through loyalty programmes.
Madeline Parra's Purple Dot has just finished its first funding round. Purple Dot helps businesses better manage their stock and customers through waitlists. By managing customers with pre-orders or waiting for out-of-stock items, it allows businesses to maximise sales and minimise waste.
Finally, Amandine Le Pape helps those business — and anyone else — communicate securely. Co-founder of Element, her app offers end-to-end encryption while remaining an open platform that can integrate with existing apps. They have recently signed deals with the French government and German Defence Forces.
Improving health
Dr Nichola Conlon and Professor Sabine Bahn are examples of women succeeding in both academia and tech to help improve people's health.
Dr Nichola Conlon is the co-founder of the biotech startup Nuchido. The company focuses on 'healthspan' rather than lifespan, in other words helping people enjoy better health for a larger proportion of their life. In a crowded market for wellness products Dr Conlon's Nuchido positions itself as being science-led, focusing on products that compensate for the effects of ageing.
Professor Sabine Bahn's focus is on mental health. Her company, Psyomics, has recently closed £1.5 million funding to bring their product Censeo, a mental health assessment tool, to market. When one-in-four people can expect to experience a mental health problem, the tool helps busy GPs accurately assess their patient's mental health needs to ensure they get referred to the right healthcare.
Improving family life
Tania Boler and Rachel Carrell are both seeking to improve family life with their products and services.
Tania Boler is the founder and CEO of Elvie, a company with a mission to improve women's lives through smarter technology, from app-enabled breast pumps to Kegel trainers, the company innovates around a need by approaching and solving problems as women engineers, scientists and designers.
Rachel Carrell lived through some of the problems Elvie solve when she was raising £3.5 million for her startup, Koru Kids, while pregnant. Now successfully launched, Koru Kids helps other families find reliable part-time childcare by matching families with nannies and then taking care of all the admin and payroll.
Building the next generation
Achieving equality in the tech industry may rely on the next generation of leaders, and Elizabeth Tweedale, Yodit Stanton and Sherry Coutu are helping to inspire and develop that generation.
Elizabeth Tweedale started Cypher, now the UK's leading coding school. Introducing children between five and 14 to tech through engaging coding sessions the company has hosted thousands of children and is planning global franchises in the US and Middle East.
Meanwhile, Yodit Stanton is the CEO and founder of data-driven workplace transformation startup OpenSensors. Yodit is part of a small circle of successful entrepreneurs that have raised the .25% of VC funding given to Black female founders with her company OpenSensors.
Sherry Coutu  is a serial entrepreneur who, since 2015 has been focusing on philanthropy. She currently heads Digital Boost, a mentoring platform that helps small businesses succeed digitally. They have an ambitious target of mentoring 500,000 women (including 200,000 from BAME communities) by January 2022.