13.07.23
Goodwood Festival of Speed 2023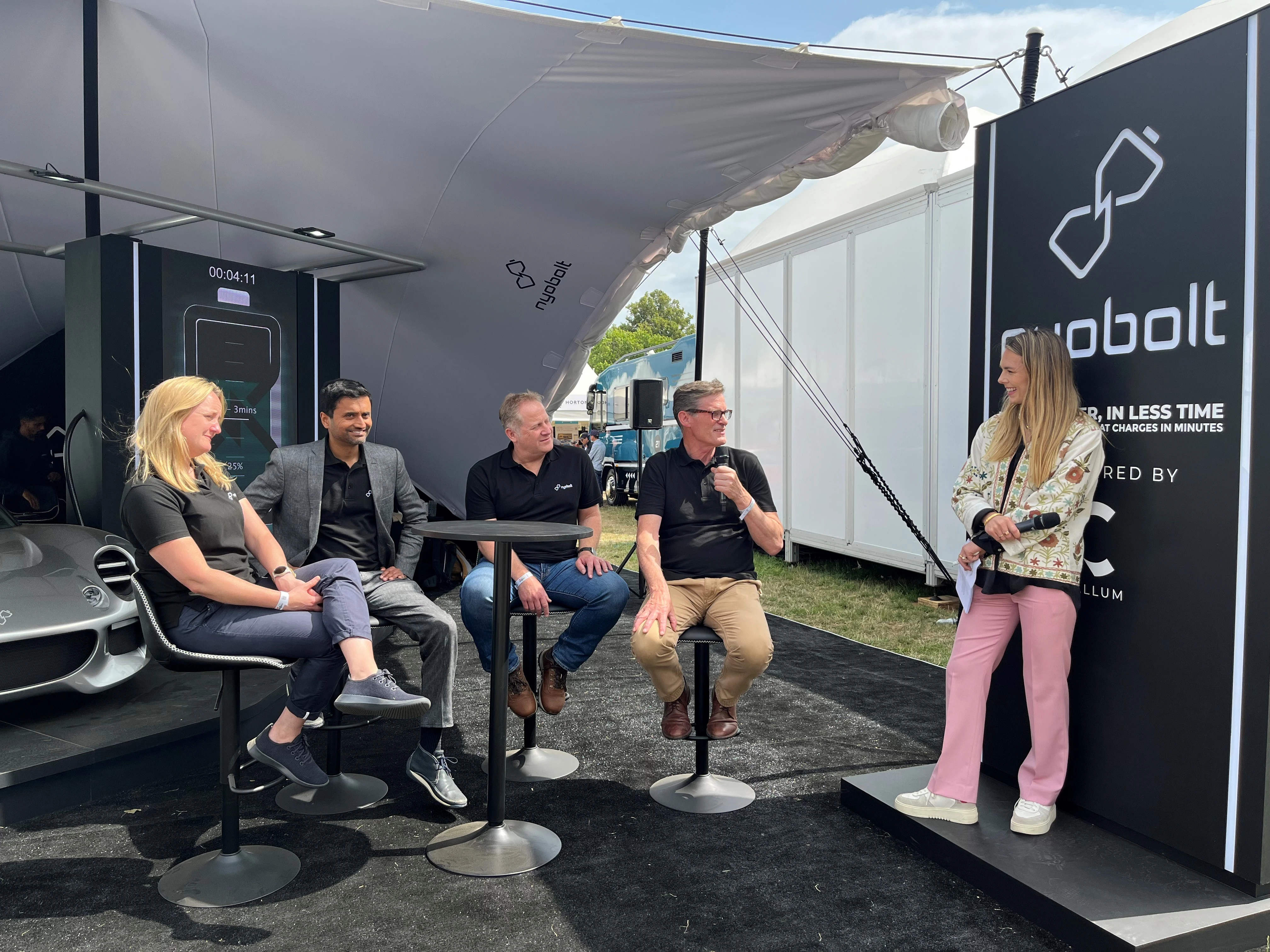 The world's greatest celebration of motorsport and car culture.
There is an unsolved problem at the heart of the EV industry that hinders the widespread adoption of electric cars. Buyers are looking for faster charge times to match the convenience of petrol, but to use today's most powerful 360kW DC fast chargers and add more miles quickly, batteries must be big, heavy and costly, or they will not last long.

Nyobolt has unlocked the potential of battery performance with a unique technology that is manufacturable and scalable right now, giving batteries ultra fast charging times and more power which opens up the possibility of the electrification of new products and services that are currently impossible to develop.
In
Location
Goodwood Festival of Speed.
Time
09:00AM – 20:00PM
13th July 2023 – 17th July 2023
Panelists
Fully Charged Host Imogen Bhogul-Pierce.
Dr. Sai Shivareddy
Dr. Anna Wise
Steve Hutchins Ph. D.
Shane Davies
About
Nyobolt's ultra-fast charging EV that charges in 6 minutes.